Hello friends and followers! I've been coloring a little
something every day this month as part of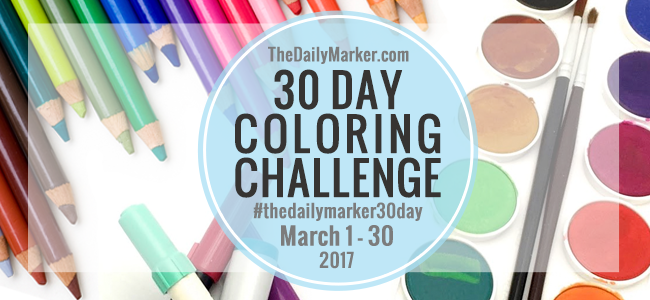 The idea is to color something every day this month -
even if it's just for a few minutes.
So far I've been successful with the coloring part
but have only actually finished two cards to share.
On Day 7 I colored the tiny little sun shown below.
Today - Day 15 - I had some fun water coloring
the background panel and finished this card
using the little sun I has colored earlier too!
This adorable stamp set is from Your Next Stamp.
I'd also like to enter this card in these challenges too: